Started doing some sketching and concept stuff today as I had a day off
Slight flaw in my design though, I was working on some sketches at the size of my screen as I was just getting some ideas down so they didn't need to be at a huge size or anything.
Then I drew out a little thumbnail and went on with it until I'd turned it into some a concept for my project, I then realised I'd forgotten to change the file size to 16:9...
Bummer...
Anyway here's the sketches I began with:
Then I started thinking about potential layout of the village and the linking bridges and walkways, I want a larger central building as the focal point of the village with some kind of ruin protruding through the centre of the building making it like a shrine to the inhabitants ancestors.
Here's the construction of my badly ratio'd digital painting...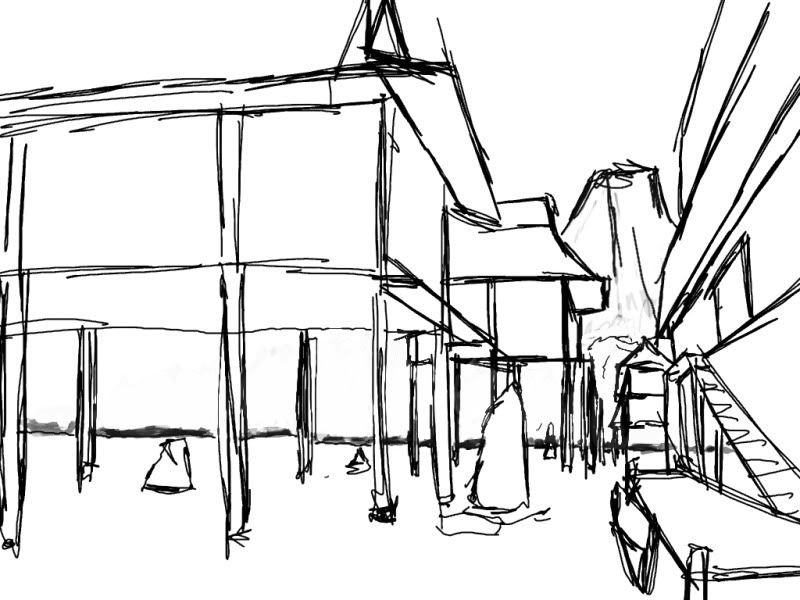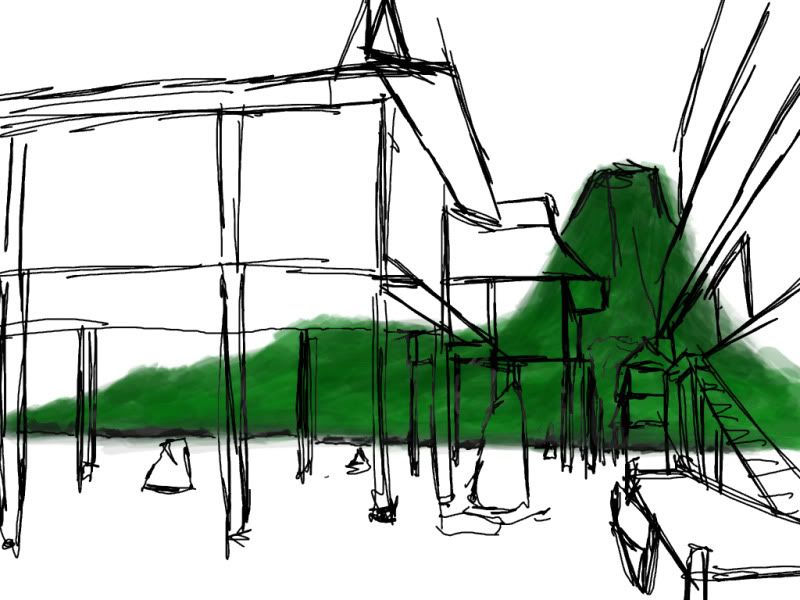 Next thing on my 'to do list' is going to be fill in this big white void on the left side to turn my picture into 16:9 and draw out another couple of concept pieces this time in the right aspect ratio and resolution.
Just finished extending the picture out so thought I'd just add it on the bottom of here!